March 2019 ~ Free Calendar Download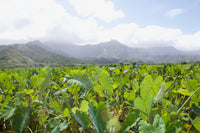 March has arrived and we will welcome in the Spring Equinox this month, coming one step closer to warmer weather! We have a lot to highlight this month including:International Women's Day andWorld Water Day.

Santos Swim's calendar highlights important holidays, provides a section for your notes and poses a monthly environmental challenge to encourage long-lasting sustainable habits. A new calendar is released each month and we hope to inspire your wanderlust with photos of#PlacesWeLove. This month features a photo of the majestic landscape from the Hawaiian island of Kaua'i. 
Click the photo below to download your free pdf calendar:
Leave a comment (all fields required)
Comments will be approved before showing up.